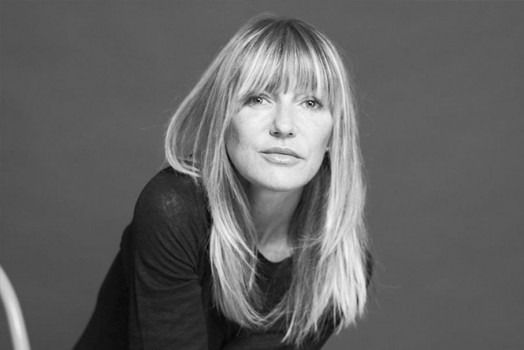 1- The designer, Laurence Bras
Native of Rouen in Haute-Normandie, Laurence Bras is a  fashion designer recognized for the elegance of its products. Already very young, she dreamed of her own creations in her mother's shop back room. 
She first founded Madame in Paris in 1997. 
In 2007, Laurence then move to New Delhi in India , before selling her shares in Madame à Paris in 2010.
She works her collections with care, quite avant-garde, punctuating them with small details. She is also a designer very attached to the quality of her products and to her freedom of creation.
This will have earned her a few different and maybe even her departure from Madame à Paris. She will keep this demand for freedom and quality throughout her creations. 
She then creates her brand, Laurence Doligé, from her name married in 2010. 
It is through this brand that the designer makes a name and builds a network of loyal friends and customers. Following her separation, she renamed her brand to Laurence Bras. She then embarks on a new adventure with her sister, Anne, by her side.
During this change, she sees herself accompanied by her stylists's network, sales agents and boutiques who have remained loyal to her.
Mon Envie ME supports and follows this designer for more than 10 years, convinced of the value of her collections. 
Supported by a small team close to her, throughout her career, the designer knew how transform that support as a strenght at the service of her collections, to build a universe and a brand of her own, warm and unique. 
Regarding her designs, Laurence Bras has learned to stand out with her feminine / masculine style as well as through small details that she knows how to put forward.
Its collections are comfortable to wear and elegant. We find Parisian and Indian inspirations that blend perfectly and bring a touch of freshness to wardrobes. 
Despite a sudden shutdown of the Laurence Doligé brand, in 2015, the designer will fly over the difficulties, accompanied by her sister Anne, to relaunch her activity in 2016. She therefore creates the brand Laurence Bras, through which she wishes to convey emotions and convey her values. Laurence imagines and creates, supported by Anne her sister and Gil her daughter.
The first collection saw the light of day in spring / summer 2016, followed closely by the fall / winter collection. Indeed, the brand has taken the gamble of producing two distinct collections per year, offering around 80 to 100 products each. 
All these combined skills have allowed the brand to reinforce the quality of its products and their authenticity.
Today, her daughter Gil took over direction of the brand. The objective being Laurence Bras to be 100% involved in the creation and development of new models. 
2- Collection characteristics 
The Laurence Bras brand is the promise of imagined creations for their simplicity and elegance. We find products that are just as suitable for the city as they are for the beach, light and pleasant. Created from childhood memories, we find a unique sensibility in each piece, brought through a few details. 
Also inspired by India, country where she spend a few years, after falling in love with the existing culture and know-how. The collections offered are handcrafted and authentic. 
The Laurence Bras brand represents elegant and simple fashion for women active and demanding. 
Among to best-of products of its collections, we find the Shirt liquette, designed at her starts, oversize shirts, but also dresses in light cotton, pleasant to wear in summer. 
3- Values ​​and manufacturing 
The Laurence bras collections are made in different countries chosen for their respective know-how. Firstly  India and its know-how in weaving, embroidery and other details made by hand. But also, Italy for the mesh, Portugal for the belts or even Serbia for the chain. 
All these combined skills have allowed the brand to reinforce the quality of its products and their authenticity.
Also, as Gil mentionned, the daughter of Laurence Bras, having taken over the company. The brand did not offer a single-use bag, but products made from recycled materials. These bags are produced by an association that helps street children and gives them access to education. It was also established that the brand will offer very few sales. No Black Friday or recurring private sales, so as not to encourage "fast-fashion".
Laurence Bras is not just a recognized fashion brand. She is also involved in quality and solidarity actions to help improve certain lives. 
4- Press relations 
Here are some examples of print presses that have honored the brand Laurence Bras on several occasions. 
Marie claire, Madame figaro, Version Femina, grazia, Cosmopolitan, Glamor, Gala, Here is, Marions-nous, Biba, Marie France, Elle, Point de vue. 
Comments (0)
No comments at this moment