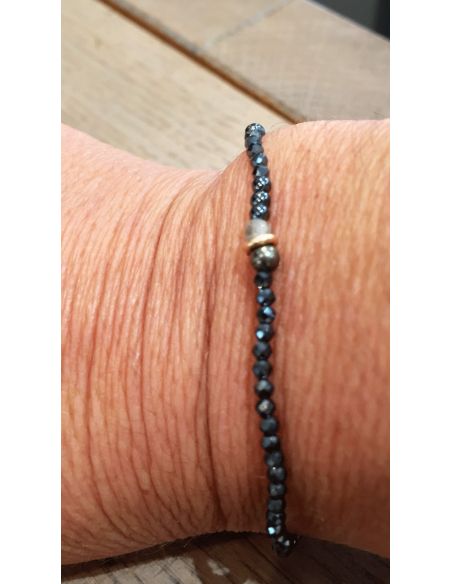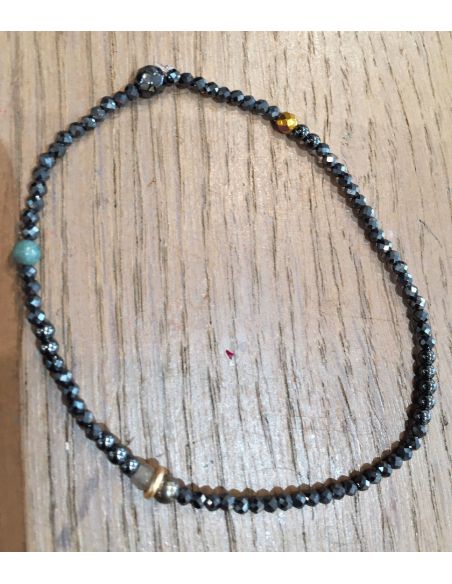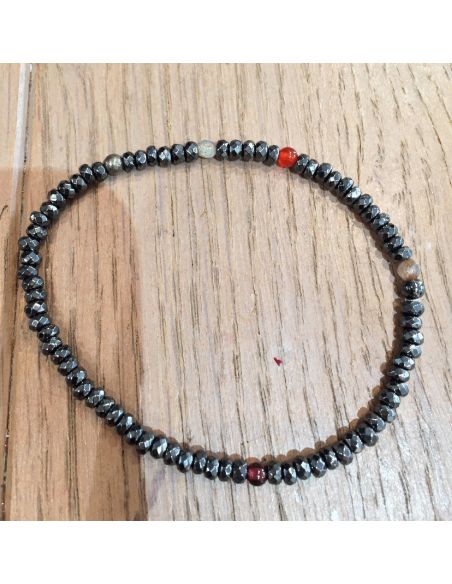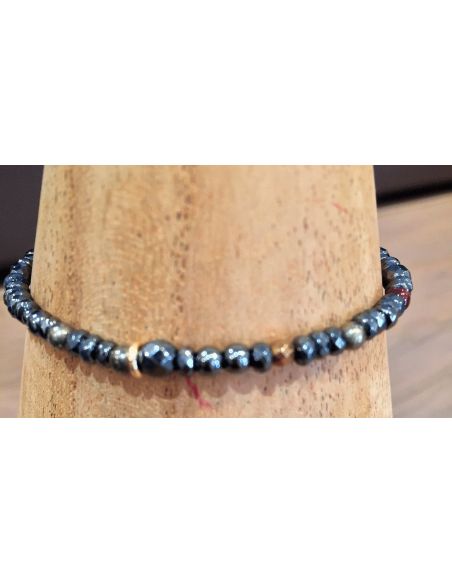 Bracelet woman mounted on elastic standard size 18 cms, decorated with semi-precious stones red agate, lapis lazuni, gray or gold pyrith, labradorite over the inspiration of the designer. 
hematite faceted 2mm
faceted hematite 3mm
golden pyrith faceted 3mm
tiger's eye faceted 2mm
lapis lazuni round 3mm
Jade round 3mm
Standard bracelet 18 cms, if you want a custom bracelet. Just measure your wrist and add 1 cm - To specify when ordering in note.